Barkio Blog
Discover the latest news, tips, and stories from the dog world.
July 22, 2021
Daniela
Desktop version update: new "mini window" function
Dear pet parents, we're excited to share the newest update in our desktop version of Barkio. Let's meet the "Mini window" When you're using your laptop for dog monitoring, sometimes it's really hard to manage the screen estate, especially when you're working and monitoring your dog at the same time. MicrosoftTeams-image (1).png For this particular ...
July 20, 2021
Daniela
Motion detection, improved notifications, and more
Dear pet parents, we hope you're enjoying summer in its full swing. We're really excited to finally share our newest updates in Barkio (version 3.0.0). Let's take a look at what's new! Motion detection When you're monitoring with Barkio, you already see and hear everything, what your pup is doing. From now on you'll know about your dog's movement ...
May 18, 2021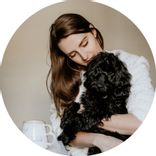 Anna Kubátová
How to prepare your dog for life after COVID-19 pandemic
Many of us had to stay at home due to the ongoing pandemic, which means our dogs now get to enjoy more of our company. However, the time of dog owners' return to work, their duties, and hobbies is getting close, and their dogs will stay at home alone. Therefore, we should start preparing our pets for the upcoming changes, so we won't have a new pan...
March 29, 2021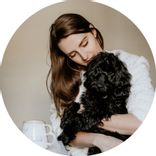 Anna Kubátová
Barkio now supports phones with integrated night vision
Technology is constantly evolving, and so are our mobile apps. Here at Barkio, we've been able to test out the very first phone with an integrated night vision sensor. But that's not all. We've fully adjusted Barkio app for phones with integrated night vision, making us the very first dog monitoring app supporting such devices. We have tested the n...
January 29, 2021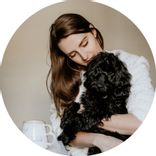 Anna Kubátová
How to upcycle your old phone, tablet, or computer
Each year, millions of people all over the world decide to change their current phone (or tablet or computer) for a newer, more advanced model. As they put their former devices aside, those devices are left unused and with no other purpose. In January 2021, Samsung introduced their new "Galaxy Upcycling at Home" program to encourage owners of olde...