Barkio Blog
Discover the latest news, tips, and stories from the dog world.
March 29, 2021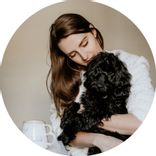 Anna Kubátová
Barkio Now Supports Phones With Integrated Night Vision
Technology is constantly evolving, and so are our mobile apps. Here at Barkio, we've been able to test out the very first phone with an integrated night vision sensor. But that's not all. We've fully adjusted Barkio app for phones with integrated night vision, making us the very first dog monitoring app supporting such devices. We have tested the n...
January 29, 2021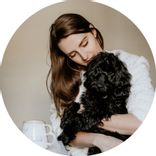 Anna Kubátová
How to Upcycle your Old Phone, Tablet, or Computer
Each year, millions of people all over the world decide to change their current phone (or tablet or computer) for a newer, more advanced model. As they put their former devices aside, those devices are left unused and with no other purpose. In January 2021, Samsung introduced their new "Galaxy Upcycling at Home" program to encourage owners of olde...
January 18, 2021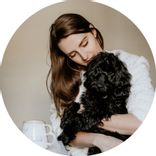 Anna Kubátová
Barkio News: Video Recording, Improved Activity Log, and More
Dear pet parents, welcome to 2021! We want to thank you for supporting the Barkio app and for making our app part of your daily lives. ❤️ This January, we released a new Barkio update (version 2.0.0) on iOS and Android, as well as on macOS, Windows, and Linux. To get the latest features, make sure to update Barkio on all your devices. If you don't...
December 07, 2020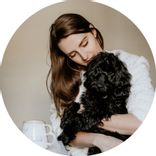 Anna Kubátová
Barkio Premium: Get it now with 21% OFF + Gift Cards for your loved ones
The holiday season (or should we say paw-liday 🐶) is in full swing, and we are thrilled to bring you two special holiday offer - one to make someones Holiday super special, and one offer for you to welcome 2021. 🎁 Give Barkio Premium to your loved ones Would you like to make someone's holiday really special this year? You can, with our Barkio Pr...
November 26, 2020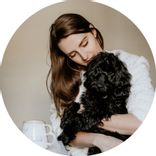 Anna Kubátová
Barkio Black Friday Deal: 50% OFF Barkio Premium
The Black Friday Deal has arrived earlier - you can now get Barkio Premium with 50% OFF your first year and monitor your dog without any limits. Hurry up before the deal ends. ⏳ GET 50% OFF The offer is available through website purchase only, and ends on December 1st, 2020 at 11:59PM CET. What is Barkio? Barkio is the world's favorite dog monito...